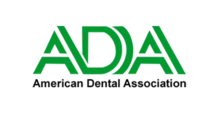 The American Dental Association (ADA) recommends a routine check-up roughly twice a year. A routine appointment with Dr. Nils R. Bryant DMD will typically include a professional cleaning and a detailed examination of your teeth, gums, and other oral tissues.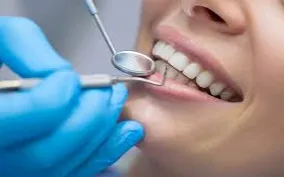 Routine Dental Cleanings
Routine dental cleanings are vital to maintaining a beautiful, healthy smile. Having your teeth cleaned every six months can not only prevent tooth decay, but it can also protect your gums and general oral health. Despite taking a seat in our exam chair twice a year, many of our patients are still a little uncertain as to what occurs during a dental cleaning. From initial inspection to final check at our office, we want you to know what happens every step of the dental cleaning process and understand why we recommend having them done so often.
What Happens During A Dental Cleaning?
A dental cleaning follows a fairly standard routine, taking the mystery out of this procedure. Things that you may experience at our office during your cleaning include:
An examination of your teeth and gums. Before we start cleaning your teeth, we grab our small, handheld mirror and a bright light and carefully inspect your oral health. If we notice any signs of gum disease (gingivitis or periodontitis), we will tailor your treatment around it.
A set of x-rays. If it has been a while since your last set of x-rays, or you are a new patient at our office, we may need to take a set of x-rays. This also lets us know the state of your teeth and gums.
Dental scaling to remove plaque and tartar. To remove the buildup from your teeth, we use a specialized tool called a "scaler." You may hear scraping during this part of your cleaning and, if you have gum disease, may notice a little bleeding. This is normal.
Polishing with a gritty toothpaste. This part of your dental exam uses a special type of gritty toothpaste that helps polish your teeth. We use a motorized toothbrush to help buff away any stains. While this part of the cleaning may be startling, it does not hurt. Also, do not worry about how the toothpaste tastes. We always make sure to use a yummy flavor of paste, depending on your flavor of choice.
Flossing between your teeth. Again, do not be surprised if you notice a little bit of bleeding during this part of your cleaning. Because only 30% of Americans make flossing part of their daily regimen, blood, when you floss, may be expected. The good news is that with a good oral healthcare routine, you can stop gum disease in its tracks and the bleeding should go away once you make a habit out of flossing.
Fluoride and rinse. For patients who are at elevated risk of cavities, we may finish up with a fluoride treatment. This coats your teeth and helps prevent them from tooth decay. Then we will have you rinse and spit to remove all the debris that may have accumulated in your mouth during your dental cleaning.
A final check then you are good to go! Once your teeth are thoroughly cleaned, our dentist will take one more look at your mouth. Any concerns we found during your cleaning will be brought up with you, and if a course of treatment is recommended, we will talk to you about it during this time.
That is all folks! A dental cleaning is nothing to be afraid of and is a fantastic preventative measure to ensure the longevity of your teeth. It's fast, easy, and extremely important to take care of your oral health. To schedule your next cleaning, please call our office at 973-927-9268