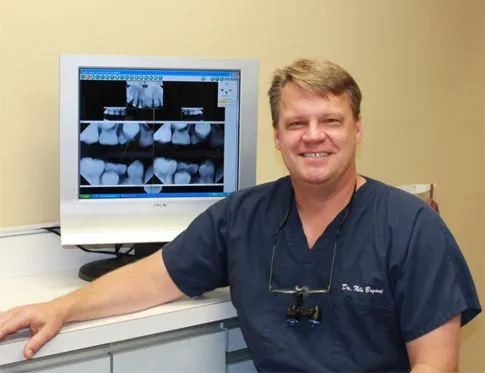 Nils R. Bryant, D.M.D.
Dr. Nils Bryant received a D.M.D. from the University of Medicine and Dentistry of New Jersey in May of 1997.
From 1988 through 1992, he served in the United States Navy and is a Veteran of the Gulf War.
Dr. Bryant continues to improve professionally by taking several postgraduate courses each year. He tries to keep up with the latest technology in dentistry & takes more than the required education each year. Also, focuses on continued education in cosmetics.
Dr. Bryant resides in Long Valley with his wife and 2 children.